Location - foxmoorbusinesspark.com
Strategic Motorway Location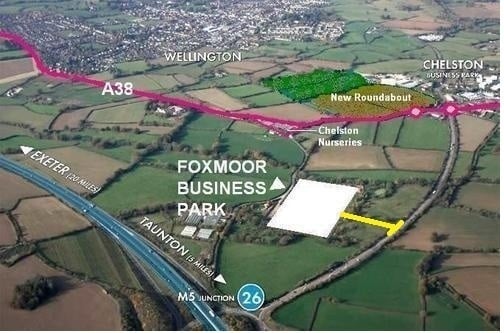 Aerial view looking from J26 M5 towards Wellington and the A38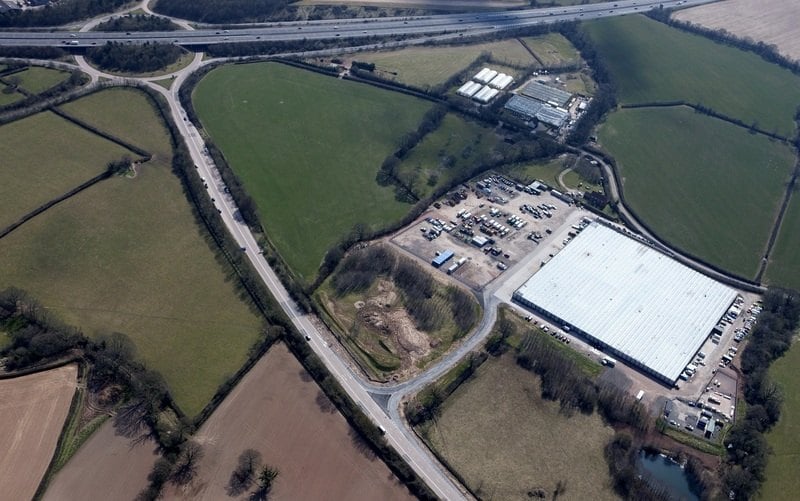 Aerial view looking South over the site towards Junction 26 of the M5
Situated immediately adjacent to Junction 26 of the M5 Motorway (Taunton south & Wellington junction), midway between Bristol and Plymouth. Excellent links to the A303 via Junction 25 (7 miles) and to Junction 27 (8 miles) and the A361 North Devon link Road. The new access road is now complete so that the Business Park is accessed direct form the A38/M5 spur. The old Haywards Lane access is now closed to vehicular traffic.
Exit the M5 motorway at Junction 26 and take the exit from the roundabout beneath the motorway signed Wellington. The Business Park entrance is 200 metres from the roundabout on the left hand side, enter TA21 9RF into your satnav or use the

what.three.words

app on your smart phone

yesterday.done.mooring

.